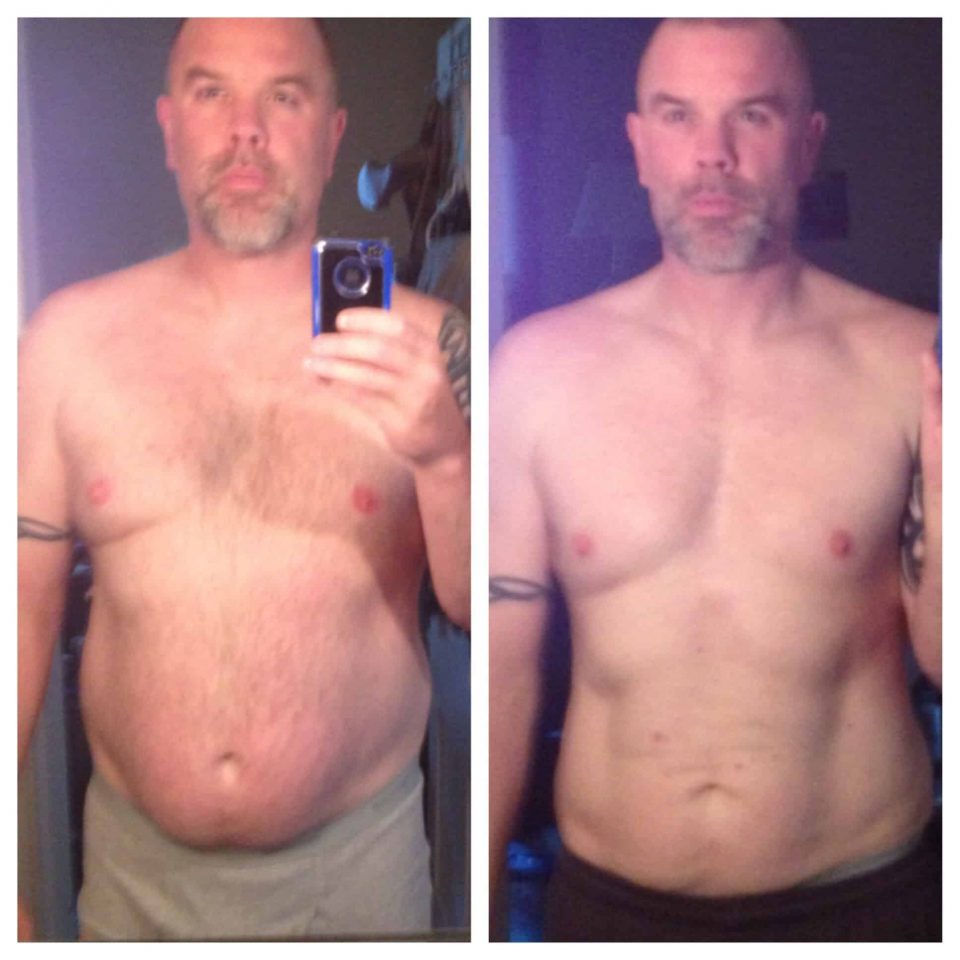 Jeff – Meriden, Connecticut
"I love this program. I love the food & it fuels my body to burn fat. I have not looked this good, EVER & now I enjoy looking in the mirror because it motivates me to better myself." Weight Loss: 57lbs Body fat: Starting at 28% TODAY: 11.9% body fat!
I can't remember when I looked like this, maybe when I was 14. I have always had a gut & ate wrong If I had known that I could look this good at my age I would have been doing this my whole life. Thank you Rob and everyone at SLIM NATION!